EB-5 Visa – Stay Permanently, Work Anywhere
EB-5 Visa – Stay Permanently, Work Anywhere
525 Los Coches St, Milpitas, 95053
​Featuring prominent immigration attorneys and licensed broker-dealer, this symposium will discuss the current immigration regime and set a road map for a better immigration option to the U.S. – specifically, the EB-5 visa. Whether you are an entrepreneur, highly-skilled professional under H-1B or L1 visa, H-4 visa holder, F1 student, J1 scholar…or seeking green card information for your friends and families, you will benefit from this session.
To register for this event click here: https://www.eventbrite.com/e/eb-5-visa-stay-permanently-work-anywhere-tickets-54014914062?aff=TiEeco
Hosted by TiE Silicon Valley, this event is organized as a fireside chat, followed by Q& A and a networking opportunity. Submit your questions today to marketing@canamenterprises.com
Speakers:
Location:
India Community Center
525 Los Coches Street
Milpitas, CA 95035
Time & Date:
Thursday January 17, 2019
5:30PM - 8:30PM
Agenda:
5:30PM - 6:00PM: Registration, Networking & Check-in

6:00PM - 6:05PM: Welcome remarks by Jay Visvanathan, TiE SV Executive Director

6:05PM - 6:10PM: Opening remarks

6:10PM - 7:30PM:

EB-5 Visa – Stay Permanently, Work Anywhere





Pete Calabrese; Robert Divine; Kristal Ozmun; Abhinav Lohia; Nilesh Shah





7:30PM - 8:00PM: Q&A

8:00PM - 8:30PM: Networking Reception
Speakers Bio:
Pete Calabrese, Chief Compliance Officer, CanAm Investor Services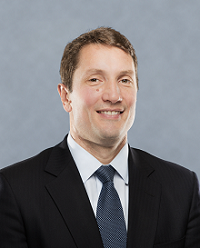 Peter Calabrese is a Managing Director and the Chief Compliance Officer for CanAm Investor Services, LLC. He runs the firm's US division responsible for the sale of private placement funds for domestic-based foreign investors. His main areas of focus are Latin and South America, Europe, Africa, and India. Prior to joining CanAm, Mr. Calabrese worked for 15 years in institutional sales and trading, with a focus on equity derivatives and volatility products. Mr. Calabrese also worked raising capital for an investment management firm.
Mr. Calabrese earned a Bachelor's degree from Brown University, with a concentration in Business Economics, and holds the FINRA Series 7, 24, and 63 licenses
---
Robert Divine, Shareholder, Baker Donelson; Former Chief Counsel of USCIS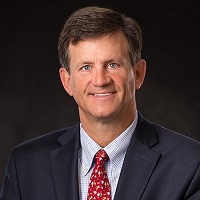 Robert C. Divine, leader of the Firm's Global Immigration Group and a shareholder who works from the Firm's Washington, D.C., and Chattanooga offices, concentrates his practice in business immigration and litigation.
Mr. Divine has extensive experience serving clients throughout the world in the arrangement of all types of business-based temporary and permanent immigration status, including specialty occupations (H-1B, TN, E-3), individual and blanket international transferee programs (L-1), traders and investors (E-1/E-2, EB-5), medical workers, religious workers, labor certification, national interest waivers and extraordinary ability aliens.
---
Kristal Ozmun, Partner, Miller Mayer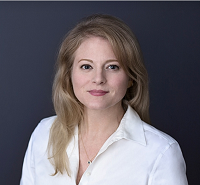 Kristal Ozmun is a Partner in Miller Mayer's Immigration practice group.
Ms. Ozmun focuses her practice on employment-based immigration with a unique specialization in the EB-5 preference category. Ms. Ozmun represents EB-5 regional centers in matters related to immigration law, including designation, compliance, and governance. She also advises EB-5 investors in navigating the immigration process and represents a variety of individual clients seeking non-immigrant and immigrant status.
Ms. Ozmun is a member of the Massachusetts and New York State bars. She received her J.D. from Suffolk University Law School and her B.A. from the College of Charleston.
---
Abhinav Lohia, Director, South Asia and The Middle East, CanAm Investor Services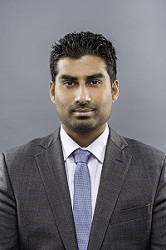 Abhinav Lohia is a Director, South Asia and the Middle East of CanAm Investor Services. He is responsible for running the firm's operations in India and the Middle East. Lohia is a dual qualified attorney licensed to practice law in the State of New York and the Republic of India. Prior to joining CanAm, he was a Partner at Davies & Associates, a boutique EB-5 law firm in Manhattan, NY. Lohia supervised a team of attorneys and paralegals in assisting clients to make qualified investments in the United States for the purposes of obtaining Employment-Based Fifth-Preference Visas (EB-5 Visa). Prior to moving to the United States, Lohia was a litigator in India, representing individual and corporate clients at all tiers of Indian Judiciary including the Supreme Court of India.
His recent engagements include: The Indus Entrepreneur (TiE) Conference, Mumbai, 2018 TiE Inflect, Silicon Valley, 2018 South Asian Bar Association, 2017 South Asian Bar Association of North America Conference, 2018
---
Nilesh Shah, Manager, Business Development, CanAm Investor Services
Nilesh Shah is an investor, advisor and corporate finance expert with 24 years of experience. He has succeeded in challenging roles at Fortune 500 enterprises and multi-billion dollar investment firms in India & the United States.
Nilesh has led the entire spread of Private Equity and Venture Capital investment management processes-from deal origination to exits. He made valued contributions on the boards of portfolio companies with his focus areas being capital allocation, corporate finance, talent aquisition and mentoring.
Nilesh is one of the earliest successful adopters of the EB-5 program from India. He actively advises the Indian diaspora in Silicon Valley and passionately advocates EB-5.
He is a Chartered Accountant from the Institute of Chartered Accountants of India (ICAI) and is an active member of the San Francisco chapter of ICAI.
Rated
17 January, 2019 05:30 PM - 08:30 PM

525 Los Coches St
Milpitas
95053
View Map